The good, bad and the ugly of social media
SOME social media platforms are turning into quite vile mediums with personal attacks, shocking innuendo and unrelenting criticism. Would we make the same comments to people's faces that we do in a social media post? Think about it.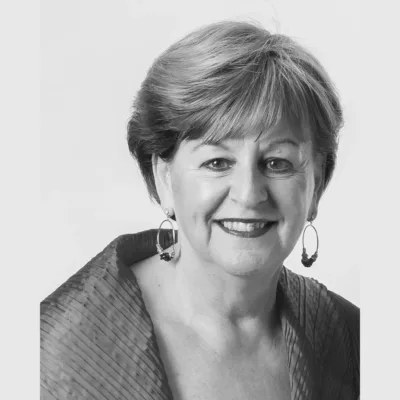 Ingrid Harrison
1 week ago
Social media - it can be good or really, really bad

By INGRID HARRISON
AS someone who has used social media for many years to gain real-time news updates and to comment on issues, I can attest that it can be a good thing. However it is turning into quite a vile medium with nasty personal attacks, shocking innuendo and unrelenting criticism of those who have an opposing view. I am a believer in everyone's right to have an opinion as long as it remains civil and doesn't resort to derision or hate speech.
However, that's just what's been happening, particularly on Facebook and Twitter and during the Covid pandemic. The former used to be a forum to connect family and friends, and in many cases, often re-connect after years of little to no engagement. Since businesses and news services have seen its economic value, it's become an opportunity for respondents to spit bile at those they hate in the media, in public life, and of course politicians either in Australia or elsewhere, using the security of anonymity.
Copping criticism
Some may think others deserve a fair copping of criticism, and that's ok if it's done civilly and is based on fact. However more often than not it isn't. It provides an opportunity for haters to spread more hate with no factual basis.
Some few years ago the reaction to news Candice Warner was having her third child was greeted with derision. Candice, an accomplished first-class athlete in her own right, is also married to David Warner. Already with two beautiful daughters and a strong and supportive wife it was her past life some felt should be raised as an issue. She made a mistake. Who hasn't? She was caught on camera in a tryst and it seems no one, least of all social media trolls would let her forget it.
On the news of her third pregnancy, social media sites went into meltdown, but in the most lewd and disgusting way. The comments were personal, unnecessary and uncalled for. She lost a baby after the Cape Town ball tampering incident, possibly following the stress of being mocked each time she came into the cricket ground with her children to support her husband. Photos and memes on social media were abominable. We will never know whether that stress caused her miscarriage, but it could have been a determining factor.
Don't encourage others
My point is that whatever we think of people, how they live their lives, what are their past associations, there is no need to be hateful. To snigger openly and to encourage others to do the same, is a sad indictment on our community.
Former State politician and Lord Mayor of Hobart Sue Hickey pointed to the impacts of a parody Facebook page while she was in her mayoral role particularly its personal impact on her and other councillors. She was right to point out the personal nature of many of those comments. While the page started off innocently enough, it became a forum for personal attacks. Many will say these criticisms were deserved but we can all temper our language. Criticise yes, but personal insults, character assassinations and innuendo are unnecessary.
Consequences
What we say can be so hurtful that it could turn those who are fragile into thinking the unthinkable. While we may have fun at their expense we could well be forcing people to tip over the edge. Mental health is a very serious issue in our communities particularly now, and what we say and how we say it could just be enough to adversely impact vulnerable people .

Social media has many positives– it can raise issues, draw attention to inequities, and bring our political and community leaders to account. All of this can be done with civility and respect. We should keep this to the forefront of our thinking when we make our opinions known in any public forum, wherever it is and at whomever it is directed. Let's not use the Donald Trumps of this world as the template for how we communicate with each other. Be firm, be forthright, but most of all, be respectful.
If you feel you need help call Lifeline on 131114