Sense of belonging lost in re-location
Many would know of the re-location of UTAS (University of Tasmania) from its Sandy Bay campus into Hobart City. While there're many arguments against, one issue has not really been canvassed, and that is the sense of community and belonging lost to students once university faculties and departments are spread throughout the city in amongst shops, offices, hotels and the like. This is my view.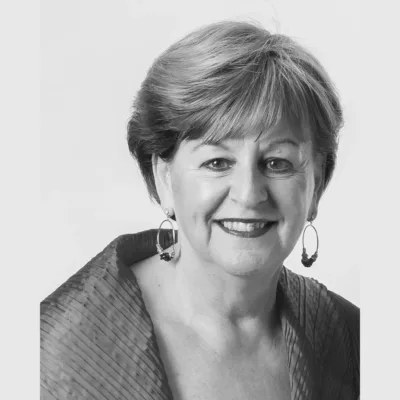 Ingrid Harrison
3 months ago
UTAS re-location ignores student sense of community
I'M not going to write about the proposed re-location of UTAS to the City of Hobart and the congestion it will cause. I am no expert on traffic movements, parking, cars, or other modes of transport.
I'm not going to talk about the impact of the re-location on the retail sector in Hobart's CBD. Again, I'm no expert on the change of demographics and how this will affect many high-end retailers who depend on a differing clientele to buy their products.
I'm not even going to write about how Hobart City will dramatically change because of the re-location and how it may impact those who may want to use the capital city's amenity for more than the new cafes and bars that will erupt to meet the demands of a student population.
No, I'm not going to write about any of this. I am going to comment on the social aspects of the move and the loss of the sense of community a university campus brings to student and academic life.
When researching the value of a campus's community I was struck by this descriptor: "It brings on a much-needed social aspect to the university experience – rather than just being friends with people on your course, you get to meet a variety of different people and form long-lasting friendships based on mutual interests or issues you're passionate about."
That's what's been sadly missing in UTAS's argument for moving the campus from Sandy Bay to the city – the impact of a university's social environment on a student's sense of community. What will students have when they are moved to disparate parts of the city? How will they connect across faculties and departments? How will the green spaces of Sandy Bay that have become its meeting heart ever be replicated?
When I was at UTAS some years ago and as I moved around the campus, I saw and experienced the groups of students gathering to talk, to be social, to simply interact about issues they were interested in, or were passionate about.
You only had to walk between the Arts' buildings, the back of the Stanley Burbury Theatre and in front of the Morris Miller Library to see groups of students sitting on the steps and lawns chatting and enjoying the space and serenity that is the Sandy Bay campus.
Then through the underpass to the Refectory which was always buzzing with students getting lunch onsite and again gathering together, whether they were from the Sciences, Engineering, the Arts or Law just to eat, chat or catch up. Then up across the overpass to Ag Science where again groups of students left lectures or a prac class to head to a meeting place or simply do a bit of onsite shopping in the newsagency or bookstore. Or down to Law, to the adjacent gym or the ovals to sit on the grass and enjoy the sun and tranquillity.
The University's facilities and grounds were always a beautiful parkland, well maintained, lush, vibrant, and engaging. They were a natural meeting place, a place where students gravitated with a sense of belonging. A sense of community. It didn't matter whether you were studying Law, taking a couple of Arts subjects, were in the throes of a Computing degree, undertaking a post graduate diploma in Education. When you came together, you were part of the entire university community.
Imagine that and then compare it with the images of UTAS's slick advertising campaign showing two or three students sitting on a parklet wall having coffee in the middle of the city along one of the busy central streets, Elizabeth St. Artists' images of where grass may be in the future in one or two areas of the city, showing a happy, chatty fraternity. It's pipedream stuff. But you get the picture.
Many say the past is irrelevant, but I argue the past is very relevant. What UTAS is doing will destroy the sense of student belonging. How can a cross campus community be replicated in a diverse set of buildings dotted around Hobart City's infrastructure? Where will there ever again be a central point to meet?
It's not without reason so many are now coming out against this proposal to re-locate the campus. This groundswell of opposition is rightly focused on a range of issues such as congestion, both people and traffic, that will impact on the retail heart of the city, as well as on the many Hobartians who simply want to come in to use a city's amenities.
However, we should be concerned about the social and mental well-being of students and what will be lost when that sense of community and belonging is gone. And I fear it's a loss UTAS will never recover.
*Ingrid Harrison is a former communications and marketing manager at the University of Tasmania.